John N. Laughlin, CFP®
Principals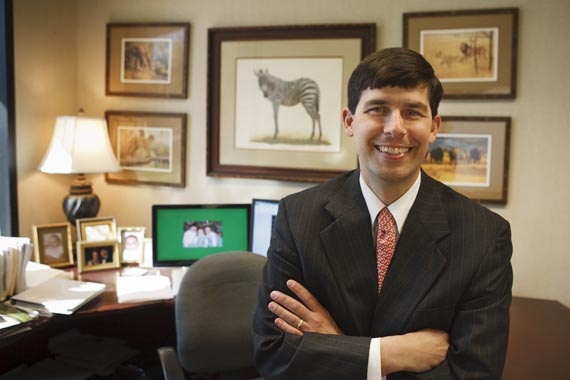 John Norfleet Laughlin joined Summit Asset Management, LLC in 2001 as a Financial Advisor and became a Principal in 2007. John serves as Chief Executive Officer, Chief Compliance Officer, and President. John's responsibilities include client service, portfolio management, business development, and strategic planning. He chairs Summit's Financial Advisory Committee and serves on its Investment Committee.
Prior to joining Summit, John was an Equity Analyst at Regions Morgan Keegan in Memphis from 1997 to 1999 and an Equity Analyst intern at Mastrapasqua & Associates in Nashville.
John graduated Phi Beta Kappa and Magna Cum Laude from Vanderbilt University with a Bachelor of Arts in Economics. After working for several years, he also obtained a Master of Business Administration in Finance with honors from Vanderbilt's Owen Graduate School of Management. John is a CERTIFIED FINANCIAL PLANNER™ professional as granted by Certified Financial Planner Board of Standards, Inc.
John is currently on the investment committees for the Second Presbyterian Church Foundation and the Metropolitan Inter-Faith Association (MIFA) endowment. He also serves on the professional advisory group of the Jewish Foundation of Memphis. In addition, John serves as an elder at Second Presbyterian Church of Memphis. He was previously on the boards of the Presbyterian Day School Alumni Association, Christ Community Ministries, Memphis Opportunity Scholarship Trust (MOST), the Christian Community Foundation of Memphis, and the philanthropy advisory council of BRIDGES USA – a Memphis non-profit serving the city's youth.